|
Green Travel News
|
Harvesting crops in Manhattan is tough. So Element New York Times Square West is doing the next best thing.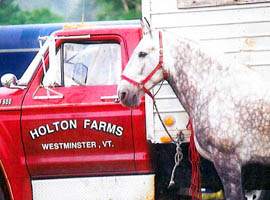 Giving guests and neighbors easy access to fresh, seasonal produce and artisanal farm products, the earth-friendly hotel has forged a pioneering partnership with Holton Farms, an eighth-generation Vermont-based farm and Community Sponsored Agriculture (CSA) program.
The partnership is said to make Element Times Square West the nation's first hotel to participate in a CSA program.
Element will join Holton Farms' CSA by purchasing a "share" in this season's harvest. The hotel will also become the designated weekly drop-off location for other Holton Farms CSA members in the neighborhood.
The "green trailblazer" from Starwood Hotels & Resorts, eco-chic Element hotels are green by design. Every Element property uses sustainable practices to reduce waste and conserve resources. When it launched in 2008, Element was the first major hotel brand to mandate that all its properties pursue LEED (Leadership in Energy & Environmental Design) certification from the U.S. Green Building Council.
With the bounty from Holton Farms at their doorstep, guests at Element Times Square will be able to place orders to prepare a meal in their in-room kitchenettes or a gourmet picnic in Central Park. Element's breakfast and evening receptions—both complimentary for guests—will also feature products from Holton Farms.
"Even our associates are eager to place their own orders," said Starwood's Brian McGuinness. "It's also a privilege for us to be able to participate in a CSA with our neighbors, reduce our own food miles, and support a valuable family-owned business like Holton Farms."