|
Greening in Roma
|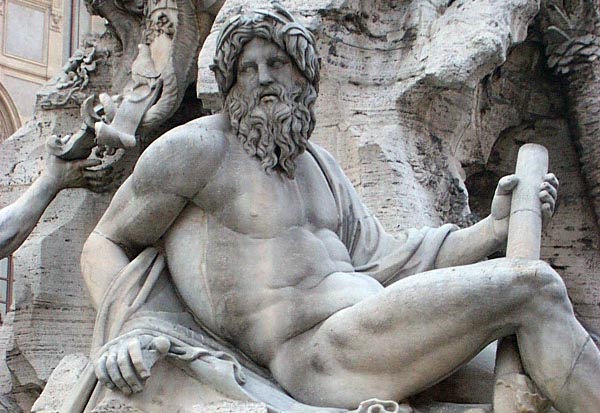 They say Rome is an old city that never gets old. We never tire of it. Long ago we fell under the thrall of its simple classics of cuisine like cacio e pepi, an irresistible Roman dish that consists of only 3 ingredients. Of its piazzas, ostentatiously grand or all but hidden. Of its imposing architecture, history's cavalcade that seems like a magical backlot of a movie studio devoted to costumed epics spanning Caesar Augustus to Mussolini. Then there's the restrained yet unmistakable chic of the Romans themselves. Allora, we could go on …
But to the point of who we are. We are green travelers. We want to have our la dolce verde and be gentle to la madre terra too. In other words, how do you go green in Rome?
Bed & Breakfast Bio. In a typically Roman way, it reveals itself only upon a closer look—on an upper floor of an outwardly ordinary residential building in a pleasant, leafy residential block. You ring the sidewalk gate buzzer and identify yourself to the intercom. Soon you are escorted to a sleeping room that seems as if you are fortunate enough to be the house guest of a dear friend with very good taste. Ours glows a golden yellow, from a paint treatment on its walls we learn is an application of organic turmeric, the same culinary root that gives color to Indian curry. The furnishings are solid and substantial, the mattress and pillows indulgently comfortable. Our spacious bath has driftwood and sea stone accents, a nice natural touch.
The welcoming signora e signore
The ¨dear friend¨ in this case is Barbara, our welcoming signora who fled her corporate cubical to open the original, and to this date only, organic B&B in the Eternal City. She tells you the transition was easy. With husband Michele, they have lived this way a long time. Michele runs a nearby organic and herbal store called La Madre Terra (Via Olanda 14, tel 063611823), and it was he who led Barbara down the path to vegetarianism. She laments what she sees as her country´s slowness to throw its warm embrace around vegetarianism (and organics). A typical conversation here, she says, goes like this:
I'm vegetarian.
That means you eat fish.
No. I'm vegetarian.
Ah, that means you eat pork.
No.
Then you eat chicken …
At his shop Michele sells organic fruit and veggies sourced from farmers in the surrounding Lazio countryside and works closely with a doctor of Ayurveda, the Indian healing art that uses herbs and ancient practices to promote wellness. Guests at their B&B can resupply with prodotti biologicifrom Michele if they wish. Or you can simply sample them at the ample organic breakfast that awaits each morning. Barbara will happily accommodate dietary preferences, restrictions or sensitivities and is also a font for local green and natural resources as well as area restaurants and attractions. Her trio of reasonably priced guest rooms are cleaned using organic or natural products.
The B&B is located near Monte Marlo Park, not far from Olimpic (soccer) and Flamino (rugby) Stadiums. It's about a 20–25 minute taxi ride from Piazza Navona. Better still, Barbara will instruct you how to make your way by public transit.
We feel like familia here. And the timeless, ever-glorious il centro is only minutes away.