|
Big, Big Green
|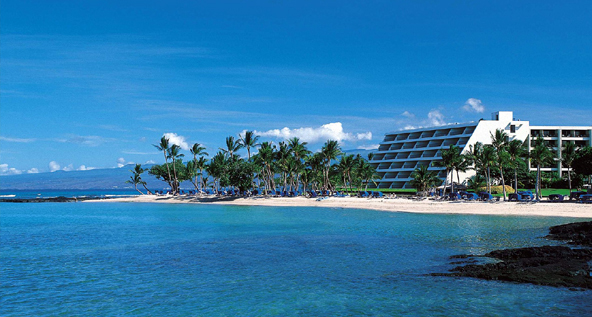 Resorts are the cruise ships that don't budge an inch, and in places like Hawaii, these big guys still rule. It's easy to see why… for families who want lots to do without leaving the property, for meetings and events and big fat weddings, and often because they simply have the best sand to sun on, the best places to eat, drink and be thoroughly pampered.
Think of the eco-impact these mega-properties have. Nowhere else in the fragile Hawaiian environment comes close to matching the sheer scale of consumption and waste, or their potential for contamination of the land, sea, and air they touch. Usually owned or managed by big corporations from far away, they would seem to have less incentive to be good green citizens. And yet a surprising number of these big kahunas are trying to do the right thing.
Here's a case in point: the Mauna Lani Resort on the Big Island of Hawaii. When we visited we were, frankly, blown away by how green it really is. Yet as a prospective guest, you would be hard-pressed to know this—until recently. (Our only clue at the time was that it had won a Green Business Award from the state of Hawaii … info buried deep on its website.)
Most solar power of any resort
Now, of course, green has gone mainstream. And Mauna Lani has been named by Condé Nast Traveler as a top earth-friendly getaway (the only U.S. beach resort so honored).
It has long been one of the loveliest resorts in the Aloha State. Its 3,200 acres include 3 miles of the finest Kohala oceanfront and the Francis H. I`i Brown championship golf courses, which boast solar-powered golf carts. Using its sun-kissed location to maximum advantage, the entire resort went solar in 1998; it now lays claim to having the most solar generating capacity of any resort in the world. This has won plaudits from the U.S. Environmental Protection Agency and the U.S. Department of Energy.
The entire hotel is nonsmoking. Nontoxic cleaners are used as much as possible, and housekeepers donate deposit bottle-refunds to local charities; pest control is eco-friendly. Swimming pools have chlorine-free bacterial control. Guest room air-conditioning is motion sensor-controlled. In addition to being a Green Business Award recipient, the resort has won the Keep It Hawaii Kahili Award for its malama ("responsible stewardship") of its ancient Kalahuipua'a fishpond.
New CanoeHouse chef
The Mauna Lani Spa uses Hawaiian-made natural products, and the exceptional CanoeHouse restaurant (where island superstar chef Alan Wong got his start) works magic with local and organic. Executive chef Sandy Tuason, who trained with Daniel Boulud in New York City and French Michelin-starred chefs in London, has recently settled in there. As an educational program for guests and local kids, the resort raises juvenile sea turtles and sharks in its salt-water ponds for ocean release.
Natural fertilizers green the grounds and golf courses (and are used minimally because of drought-resistant grass); treated waste water is used for irrigation of drought-tolerant indigenous plants. A green waste composting facility processes 5 tons per day; fishponds are vacuumed—no flushing into the ocean. Subdued resort lighting minimizes light pollution for the Mauna Kea Observatory.
Mahalo nui loa, Mauni Lani.